T@W Weekly: AI on Trial
The winds of change, chatbots, and more AI transparency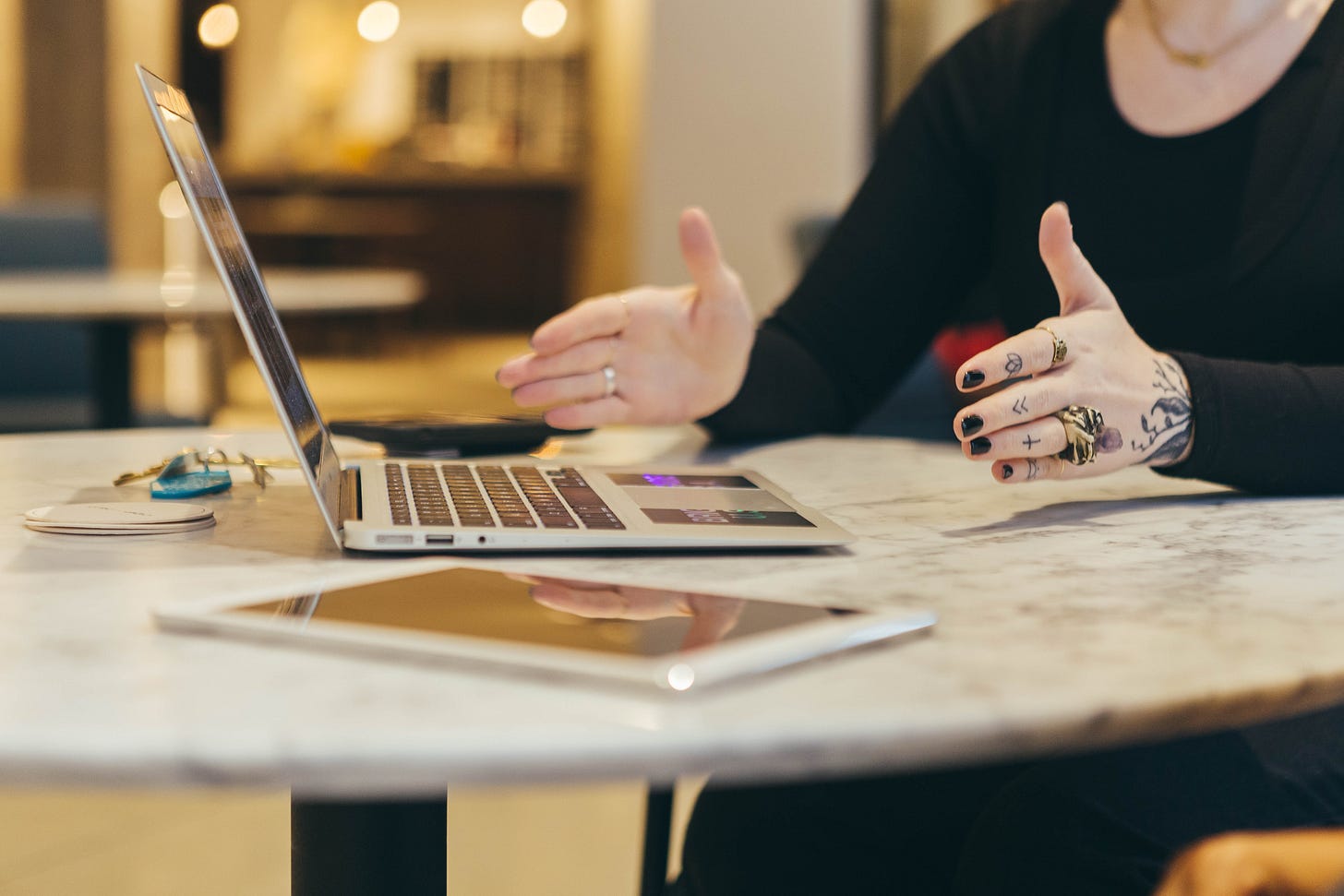 The Word: AI Digs Deeper
Your parents may have told you to never judge a book by its cover, but part of human nature is to use what you have at your disposal to make decisions. A cover of a book may be slightly less critical in the age of Amazon, but still an important part of producing a book.
Split second judgments on a book are one thing but what if you could use AI to predict whether someone would be a good employee without having to do a full interview? Sounds a little intriguing and perhaps just a little problematic, too.
The FTC is being asked to investigate HireVue for their use of AI in the hiring process. It's probably one of the first of a series of challenges to the use of AI in HR.
The Electronic Privacy Information Center, known as EPIC, on Wednesday filed an official complaint calling on the FTC to investigate HireVue's business practices, saying the company's use of unproven artificial intelligence systems that scan people's faces and voices constituted a wide-scale threat to American workers.

HireVue's "AI-driven assessments," which more than 100 employers have used on a million-plus job candidates, use video interviews to analyze hundreds of thousands of data points related to a person's speaking voice, word selection and facial movements. The system then creates a computer-generated estimate of the candidates' skills and behaviors, including their "willingness to learn" and "personal stability."
Of course, it's ultimately up to organizations to decide how they use software in the hiring process. I'm no legal scholar but that's probably the first argument I'm leading with if I'm HireVue. It's not even a new idea. When I was in HR, I saw colleagues using Myers-Briggs compatibility in their early-stage hiring processes when that is less than advisable.
But EPIC isn't a two-bit organization. They went after the government's collection of phone records and even got the TSA to stop x-raying people every time we fly. They've taken on giants like Google, Microsoft, and Facebook. This is a serious challenge.
If you've followed me this long, you know I'll be keeping you up to date on how this progresses. But regulation is always an external threat to every organization, especially in emerging categories. All those AI vendors on the floor of HR Tech will be keeping an eye on this, too.
What the Click?
Google acquired Fitbit, and besides the existential doom of Google having access to (more of) your health data, it leaves me wondering what will happen to their Health Solutions wellness platform that targets employers. (Time)

In other acquisition news, Symphony Talent acquired SmashFly. I've got a soft spot for the SmashFly brand and hope that they continue to push the envelope on recruitment marketing. (HCM Technology Report)

Former SAP CEO Bill McDermott is stepping into the CEO role at ServiceNow after a lengthy, multi-day retirement. For a CEO of a tech behemoth, McDermott was pretty well loved and he grew SAP via a ton of acquisitions. I'm interested in seeing how he fuels a true cloud organization. (Josh Bersin)

McDonald's CEO getting fired for an inappropriate relationship with an employee has given rise to more conversation about fraternization policies. What it should also put a spotlight on the enormous golden-arched parachute he got ($42M) even as he broke company policy. (NPR)

Do you get the difference between appreciation and recognition? As I see more companies thinking about their recognition and culture programs, this is important nuanced distinction to get right. (HRE)

Hiring diverse talent is one of the top initiatives for many organizations. While there is a lot of coverage about the major inclusion initiatives that companies are focusing on, one area that I haven't seen much on is hearing impairment. This is a good place to start. (ERE)

Also, a shoutout to the tenth anniversary of #HRevolution. I guess I know where I was a decade ago.
Chatting for Your Job
Unlike pure AI plays, texting and chatting about job openings is an evolution that's a little more straight-forward. Fellow Portlander Michelle Rafter covered one Domino's franchisee using the chatbot:
At RPM Pizza, a chatbot nicknamed "Dottie" has made hiring almost as fast as delivering pizzas.

RPM adopted the text message-based chatbot along with live chat and text-based job applications to speed up multiple aspects of the hiring process, including identifying promising job candidates and scheduling initial interviews.
In many hourly or seasonal hiring environments, where time to hire is often measured in days, not multiple weeks, chatbots and text recruiting make a ton of sense. "If you can text, you can apply," could even open the doors for more diversity from traditional paper, online, or in-person recruiting.
It's not stated in the article but I do wonder about how clear it is that people are talking to a bot versus a person. We don't need confused people yelling at robots over text.
T@W Playlist of the Week
Want to know what's going on with the future of talent assessments? There's no one I trust more on this topic than Dr. Charles Handler and his latest podcast goes into some trends as we enter 2020.
And Finally… Changing Minds
I'm always fascinated by studies and research helping us understand how people change their minds. A recent article from The Economist shed some light into the broader pace of change in our society and how much of it is driven by generational replacement versus people changing their points of view:
This surge in tolerance illustrates how fast public opinion can shift. The change occurred because two trends reinforced each other. First, many socially conservative old people have died, and their places in the polling samples have been taken by liberal millennials. In addition, people have changed their minds. Support for gay marriage has risen by some 30 percentage points within each generation since 2004, from 20% to 49% among those born in 1928-45 and from 45% to 78% among those born after 1980.

However, this shift in opinion makes gay marriage an exception among political issues. Since 1972 the University of Chicago has run a General Social Survey every year or two, which asks Americans their views on a wide range of topics. Over time, public opinion has grown more liberal. But this is mostly the result of generational replacement, not of changes of heart.
Change is hard, but what makes marijuana legalization and gay marriage the exception? Why is everything else that you might expect to change similarly, like banning books about communism from public libraries, being driven by demographic shifts rather than changed minds?
I sure have some theories but they aren't supported by research to my knowledge. But I'm curious if this is the nature of being human or if there are legitimate hacks that can drive belief changes without the manipulative undertone.
Cheers, Lance