T@W Weekly: Kind at Work
Self-control, mental health, and designing better workplaces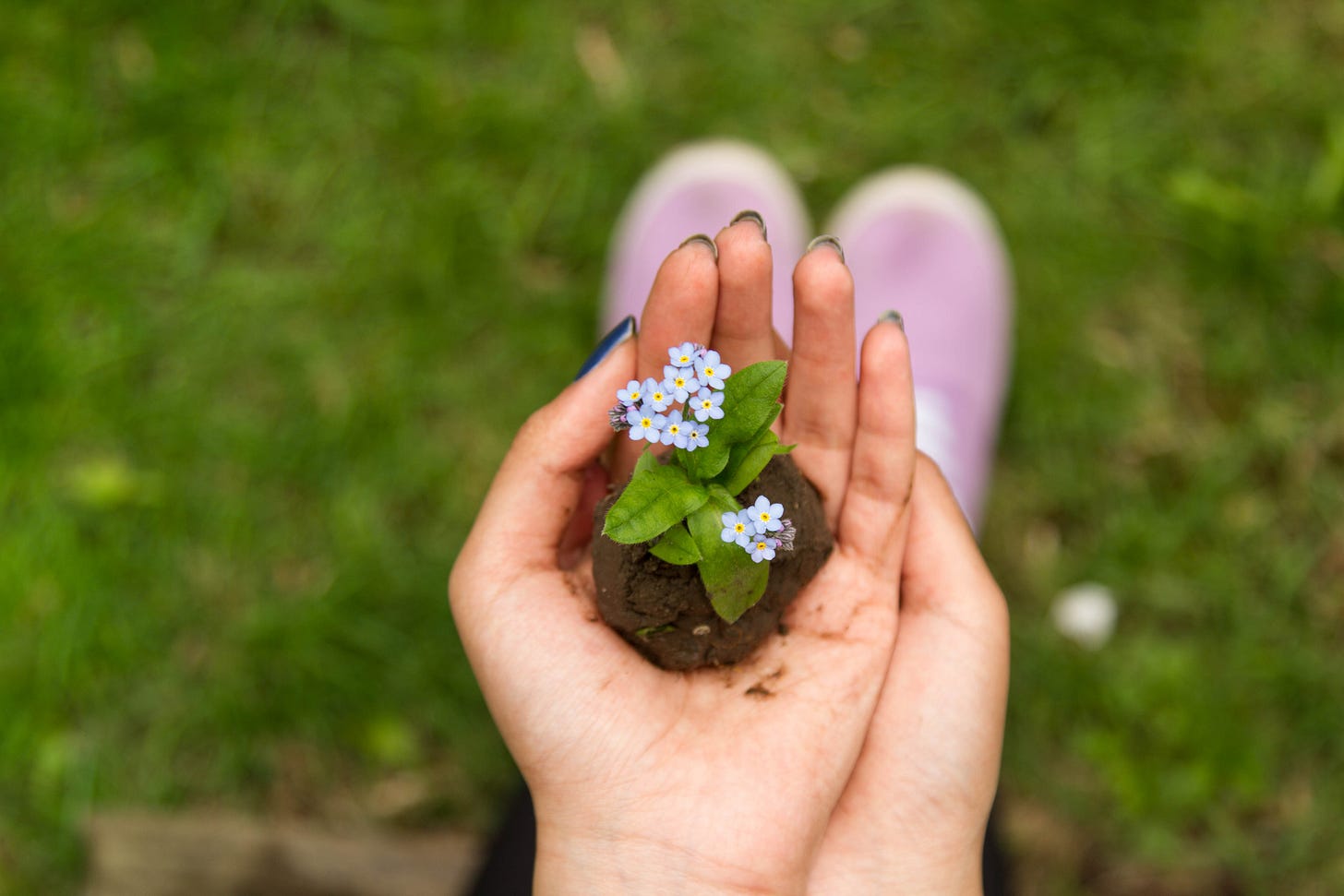 The Word: Be Kind
You may have seen the clip of host Ellen DeGeneres taking in a football game with former President George W. Bush and then using her talk show as a platform to talk about kindness to people we disagree with.
There was outrage, of course. Some, like Mehdi Hasan on The Intercept, used it as an opportunity to recount the worst failings of the 43rd president. There was a lot of Twitter conversation about it that was very Twitter-y. Yucking it up with a controversial president is a polarizing thing.
Does President Bush deserve kindness? I believe so.
Let's put aside an argument that every modern U.S. president probably has a substantial amount of blood on their hands and that our perception could be tainted by partisan thinking. If you believe in the worst version of President Bush, then he needs kindness more than most of us.
For almost everyone, it's just a thought exercise, though. It's unlikely I'll ever meet or get to know President Bush in any meaningful way. I won't have to tackle whether I would choose to hang out with him at a football game or choose to avoid the Cowboys, like I always have.
DeGeneres is fair game for the choices that she makes but I think her message is sound for the 99% of folks that don't have to worry about befriending a possible war criminal. A neighbor with a MAGA hat or Bernie sticker isn't ordering troops out of Syria. They are working, trying to take care of their families, and complain about the same grocery clerks.
As I get anxious about the world, I try to care individually more and show kindness. Especially for the people I don't understand or agree with.
Unless you're a Lakers fan. Sorry people, nobody is perfect.
What the Click?
Mental Health is Health
Saw an interesting tweet this morning as I was putting this newsletter together:
I'm someone who didn't realize I had anxiety until I met with a psychologist during college. Even after being hyper aware of it and how to cope with it, I still fail. I have a love/hate relationship with writing and speaking — two things I'm asked to do all the time! I rarely sleep well the day before even routine travel. Much of it is related to heightened anxiety.
I used to see this as a personal failing. But, I've tried to embrace it, make light of it, and find ways to work with it to make things better.
It's disappointing that 80% people say that companies negatively portray people with mental health issues. Even in very progressive cultures, taking a mental health day can induce quiet chuckles. Even from people who wished they could take one (it's me!).
Let's do better.
T@W Playlist of the Week
Mellow Mellow is a playlist that is a few songs too short of being amazing but it's still great for a mood chiller as I work through a shortened week. I know all the great Spotify playlist makers don't subscribe to this but a playlist should be an hour!
And Finally… Self-control
Fast Company has an interesting piece on what makes someone a great, long-term employee. They found three common traits across all demographics. The first two, being smart and being curious, are probably unsurprising. The last one is a bit more hidden:
But one critical dimension of talent appears to have been mostly forgotten and is surprisingly absent from companies' competency frameworks and high-potential models. Its importance is such that it can amplify or extinguish any other aspect of talent, including the benefits of learning ability, people skills, and work ethic.

That trait is self-control, and it explains why some people are much better able to resist temptations and make short-term sacrifices to pursue more meaningful long-term goals, not just at work, but in any area of life. Without self-control, every other virtue, skill, or ability is rendered futile, as any significant accomplishment starts with the ability to manage yourself.
When we talk about mental health, working from home, collaborative workplaces, and more at Tech@Work, a lot of it relates back to self-control. How can we think about work in a way that doesn't push us to always have to use that muscle to get our best work done?
While the article talks mainly about why self-control is a great trait, we should also be thinking about how a workplace can support those who are still developing that trait.
Cheers, Lance